OFF-STAGE with DJ Lillie Smalls: DJ Advice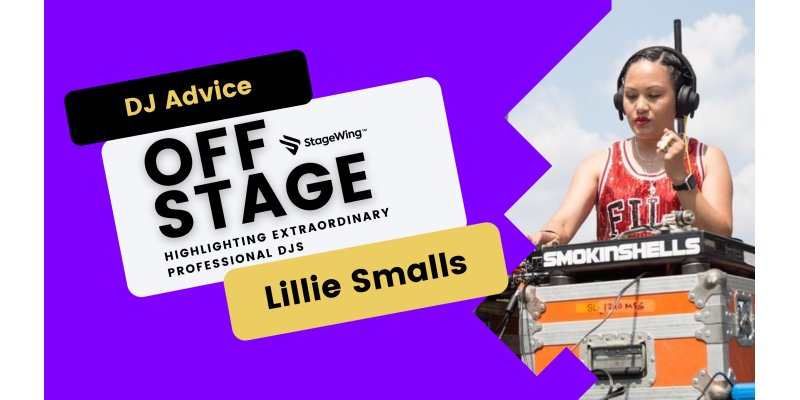 We asked DJ Lillie Smalls a few questions about her DJ career, how she began djing and what advice she would give to DJs today. See what she had to say.
DJ Name:
Lillie Smalls
Instagram:
@djlilliesmalls
Where you are from and where you are currently based:
Atlanta, GA
How did you get your DJ name?
I love Biggie, and I'm small. Lol
First gig as a DJ
It was a birthday party for a dear friend. I was very nervous but I had so much fun playing for my friends and watching them dance.
Your definition of a DJ
A DJ is someone who curates music for people and spaces
Her advice:
What do you wish more DJs would begin doing or do more of in 2022?
Having fun! And turning on multi factor authentication on their social media.
Pre-gig rituals or practices
I pray! Just like Ciara. :)
Advice to give our DJ readers
The best way to grow as a DJ is to know other DJs. I feel like I have learned from so many great DJs and I thank so many for helping me throughout my career. They are my best source of business and I genuinely hope for the best for everyone!